Welcome to The Smoker's Den
your one-stop-shop for all your smoking needs.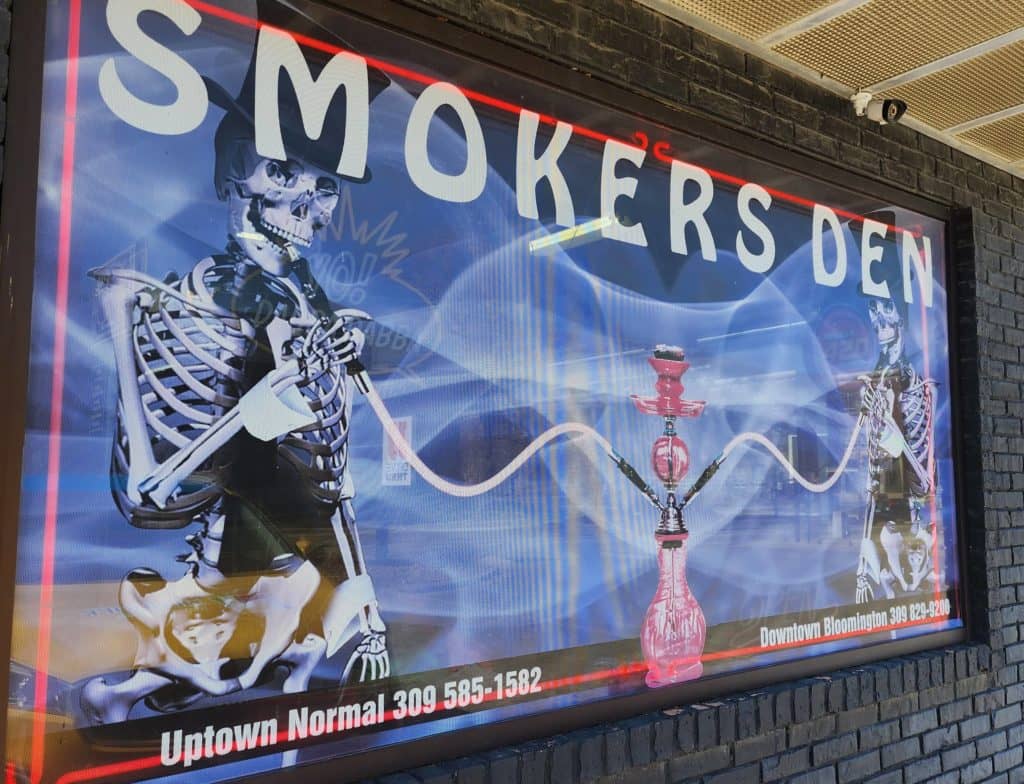 With two locations, one in Bloomington and the other in Normal on the Illinois State University campus, we've been serving our community since 2005 and 2014 respectively.
Our Bloomington location, which opened in 2005, is conveniently located for those working in downtown Bloomington during the day or enjoying an evening at the surrounding restaurants and bars. We've got all the smoking supplies you'll need, and our experienced staff can help you find exactly what you're looking for.
Our Normal location, which opened in 2014, is on the Illinois State University campus and boasts a live glass blowing studio. Stop in for what you need or stay and kick it in the vape and smoking lounge. Whether you're in-between classes or before heading out for the night, our Normal location is the perfect spot to grab your smoking essentials.
At both locations, our experienced staff is always ready to assist you in finding the perfect product to suit your smoking preferences. As a locally owned business, we are proud to support non-profit organizations within our community.
We are committed to providing a safe and welcoming environment for smokers and vapers alike. Come visit us today and experience our unmatched selection and customer service.